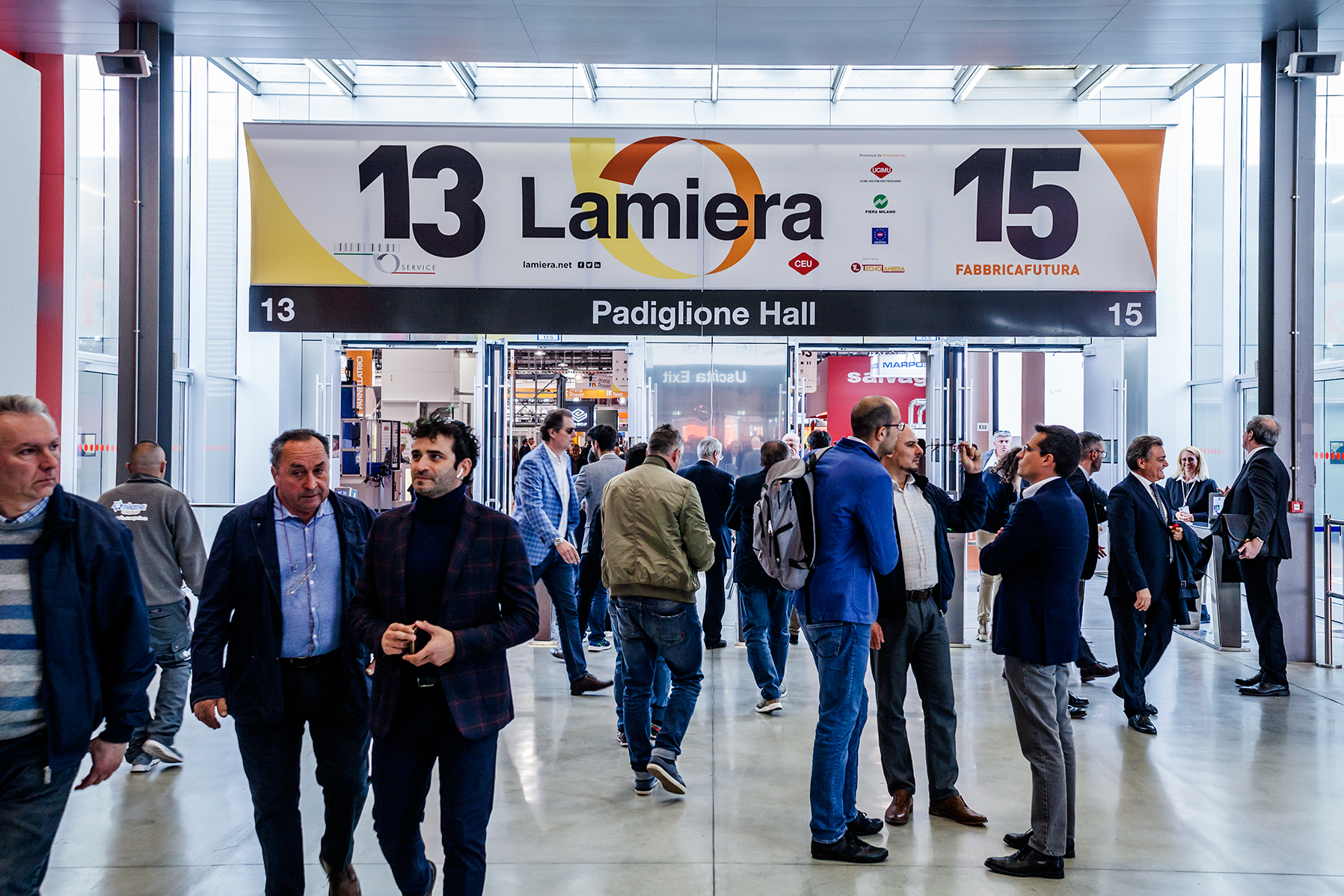 Event Description
The next edition of LAMIERA is scheduled from 10 to 13 may 2023
The international trade show of sheet metal forming machines tools and related technologies – Milan, Italy
In 2022 , over 19,000 entries were registered at the turnstiles during the four exhibition days. Apart from the number of visitors, which was higher than expected, it was the quality of visits that distinguished the audience of operators attending LAMIERA 2022.
Most exhibitors, interviewed at their stands, actually reported the presence of knowledgeable visitors and received visits mainly intended for purchases.
On the total visitors, 12% were from abroad, representing about 60 countries. The most numerous delegations came from Austria, China, Croatia, France, Germany, Holland, Poland, Slovenia, Spain, Switzerland, Turkey and the United States.