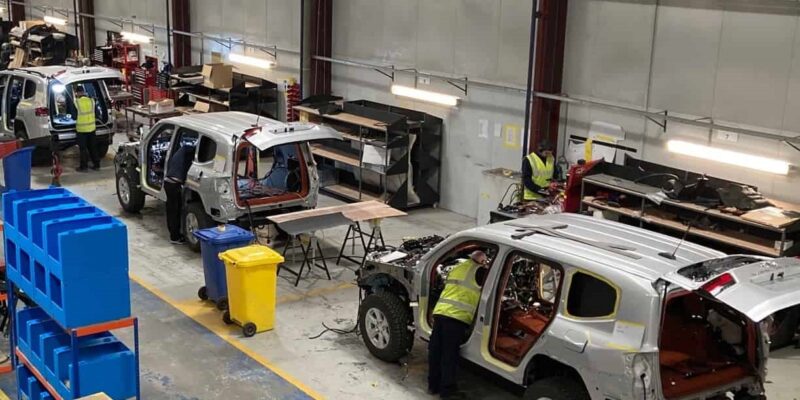 Babcock International have recently completed the conversion of their 50th Armoured Toyota LC300 since production started in September 2022.
As an industry leader in vehicle conversions and producing vehicle platforms for those who operate in hostile climates, its engineering facility in the West Midlands has specialised in armoured vehicles for over 40 years. With five independently certified armoured vehicle solutions and over 800 civilian armoured vehicles active in service, Babcock play a critical role in international defence and in keeping our customers safe.
The new Land Cruiser 300 Series was launched by Toyota in August 2021 and was a complete redesign of the outgoing 200 Series. The comprehensive whole-vehicle test regime included the vehicles successfully sustaining hundreds of ballistic impacts of varying bullet calibres, and over 21kg of explosives being detonated at varying distances to simulate a number of attacks.
Managing Director of Engineering and Systems Integration, Chris Spicer said: "The LC300 is Babcock's most robust civilian armoured vehicle offering comprehensive protection against a range of threats that can occur across the world. The production facility in the West Midlands is scaling up the production rate to ensure we satisfy our customers growing demand.
"We're very proud to have produced vehicle number 50! Babcock is a world leader in this field, and no one is closer to our customers, delivering the capability they need, wherever they need it."