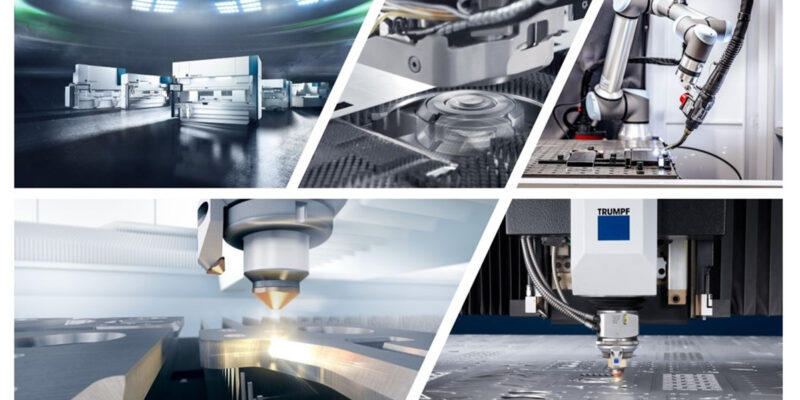 TRUMPF Open House '22 is a prime opportunity for OEMs and subcontractors to be inspired by machine and software solutions, from design through to automated manufacture, and the latest developments in laser cutting, punching, welding, bending and laser marking technologies and power tools. Technical experts in each of these fields will be available on both days.
Special focus will be on automated laser welding and new process features, such as Edgeline Bevel, an innovation that allows flatbed laser machines to produce chamfers and countersinks in sheet metal. Visitors will also be introduced to the full suite of TRUMPF Digital Services and the new OSEON software for connecting manufacturing processes, material flow, machines and employees.
To register online go to *TRUMPF Open House 2022 | TRUMPF or email advising your chosen date and the number and names of all visitors.