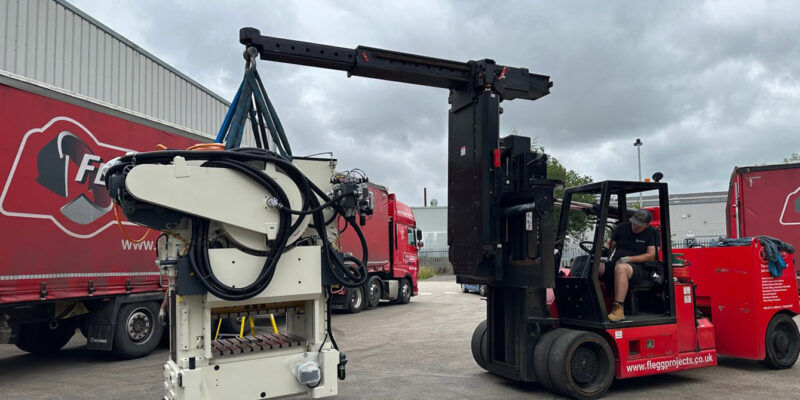 A UK manufacturing boom has helped one of the world's leading press manufacturers secure its biggest pipeline of new machine orders for years.
Bruderer UK, which employs 12 people at its factory in Luton, is in the process of installing its seventh new high-speed press in the last 12 months – a 50% increase on the same stage last year.
Managing Director Adrian Haller believes interest in its industry-leading technology and technical 'know-how' is soaring thanks to a concerted reshoring drive that is seeing supply chains shorten after the pandemic and domestic manufacturing becoming increasingly competitive with low-cost countries.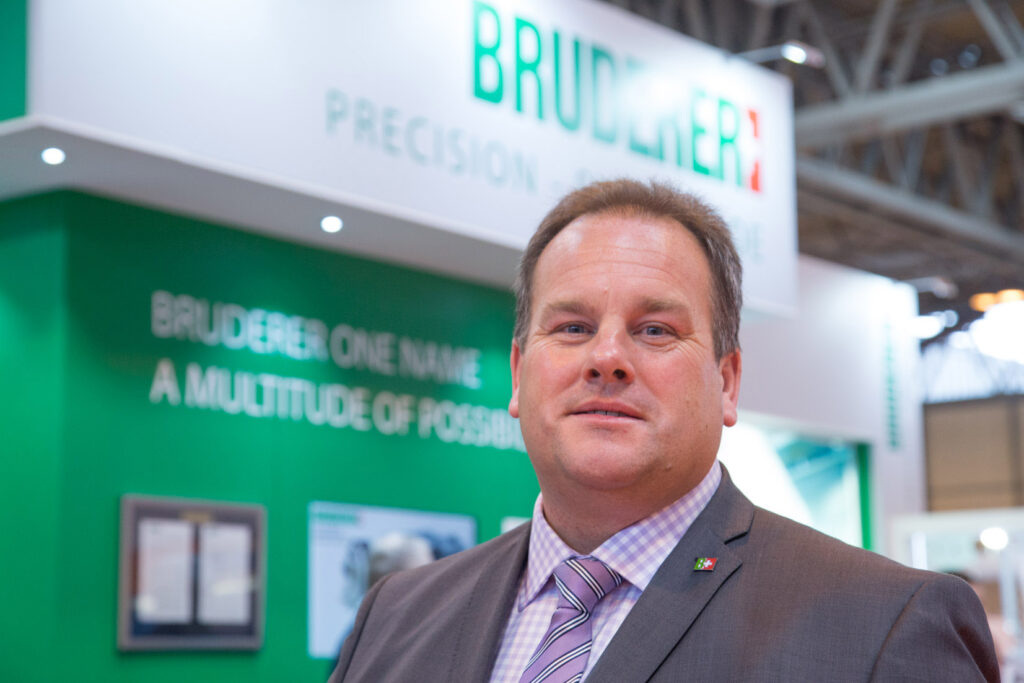 This has seen customers from the automotive, electrification, aerospace, medical, food and construction sectors engage on a host of turnkey projects that will involve complete production solution lines being installed.
Engineers from Bruderer are in the middle of their busiest period for over a decade and are installing full turnkey high-speed press lines (from 25 to 50 tonnes) inclusive of tooling, servo feeders, decoilers, multi-way rewinders, vision systems and press and tool monitoring systems.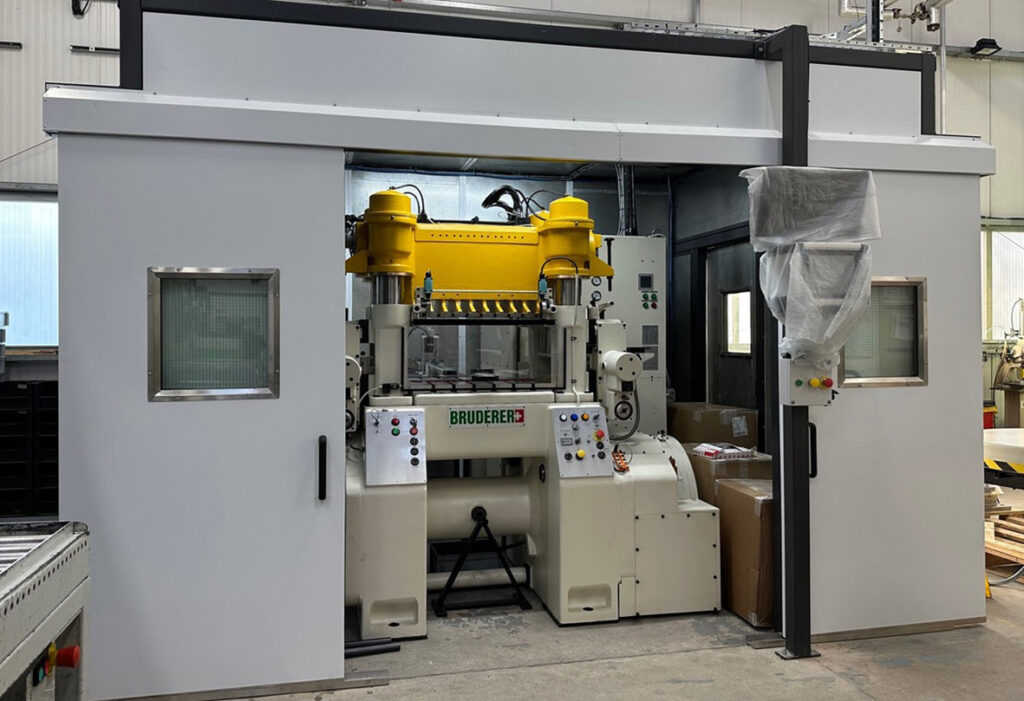 "There's a real resurgence taking place and we need to talk about it more…orders are up, investment is up, and industry is desperately crying out for more workers," explained Adrian Haller.
"UK industry is bouncing back from the shackles of the pandemic. We tend to be a good barometer for the health of the sector and, whilst our refurbishment and repair work has always been strong, this is definitely our biggest year for a long time for new machine installs."
He continued: "All of this is being achieved against a backdrop of rising energy prices and inflation. There's also a big challenge around recruitment and attracting young people and mature workers back into industry – a challenge that is being exacerbated by the service sector hiking up salaries."
Bruderer UK is a market leader in high precision punching technology and turnkey solutions.
Its high-speed presses are synonymous with maximum performance, at highest precision with unsurpassed reliability in the sheet metal stamping and forming industry.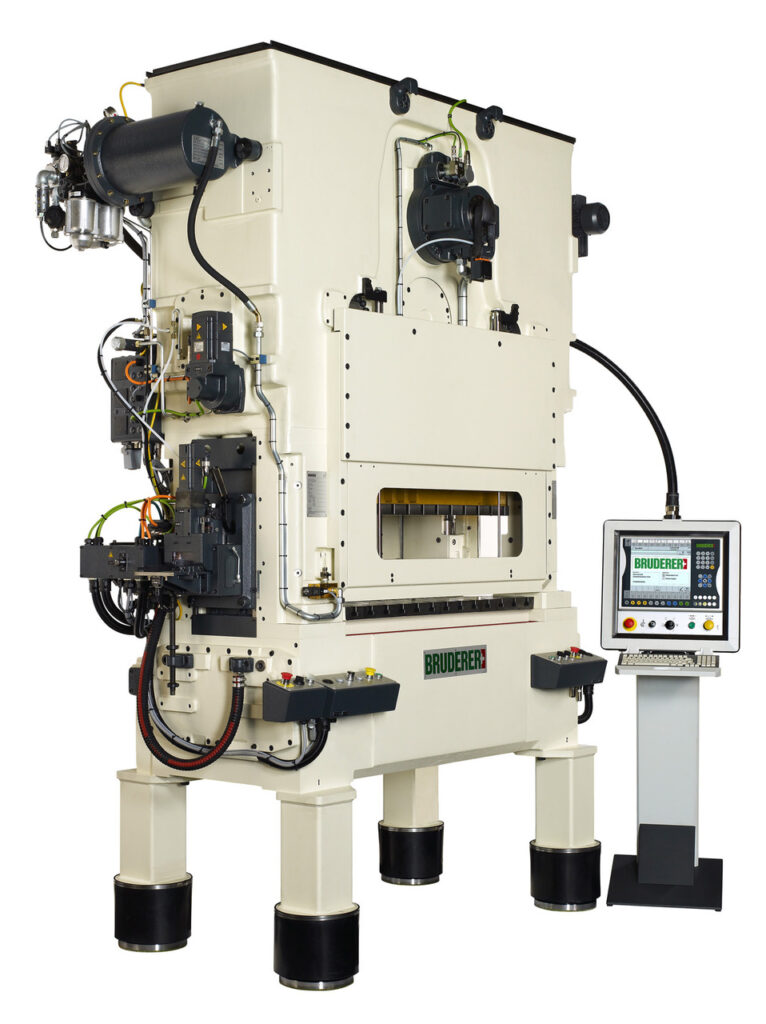 The company range is focused on the BSTA series with a nominal force of 18 to 250 tonnes and a stroke rate range of between 1 to 3000 strokes per minute.
Adrian went on to add: "There's a real appetite to invest in the latest technology and we must be prepared for this by ensuring we have the capabilities and technical expertise on hand to identify the right solutions for clients…solutions that will deliver cost savings, new capacity, and efficiencies.
"We're responding to the challenge by putting plans in place for further investments in the UK – more news will follow once contracts are signed."
He concluded: "There's also MACH 2024 to plan for and I'm delighted to announce we'll be taking our biggest ever presence as part of the new 'MMMA' Sheet Metalworking Village."