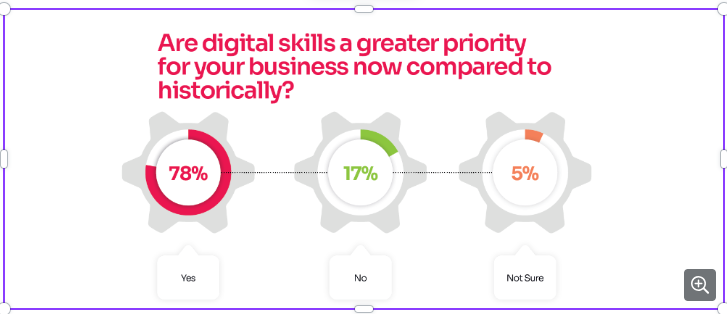 It's no secret that modern-day manufacturing has been slowly evolving and adapting to benefit from 21st-century technological advances. This is proving a game changer for many manufacturing and engineering companies with automation and ERP production control systems becoming the new industry standard. With this said these advances have created a new challenge within the sector in the form of a digital skills shortage.
The digitization of the production process, with a heavy emphasis on connectivity, automation, and data analysis has transformed the talent needs of the industry. As we know time is precious and it can be incredibly difficult to find the balance between meeting production targets and investing in the development of our teams. At MIE Solutions we believe our world-class support desk could be the answer.
When you partner with MIE Solutions by selecting our ERP production control software MIETrak Pro, you gain access to our knowledgeable and professional support technicians. We offer training for your team with our experts who have years of experience with ERP integration and manufacturing processes, as well as unlimited access to customized reports and dashboards to make data analysis simple. Should an issue arise you will have peace of mind that out our support technicians are at the end of the phone to get you back up and running in no time.
At MIE Solutions our customers become our partners, we want you to succeed! This is why we invest heavily in the training and support that we provide and our proud of the knowledgeable team that supports our ERP package. Trust us to provide the solution to the digital skills shortage and thrive in this new technological era of manufacturing and engineering.
Visit www.mie-solutions.co.uk/testimonials to hear it from our customers.