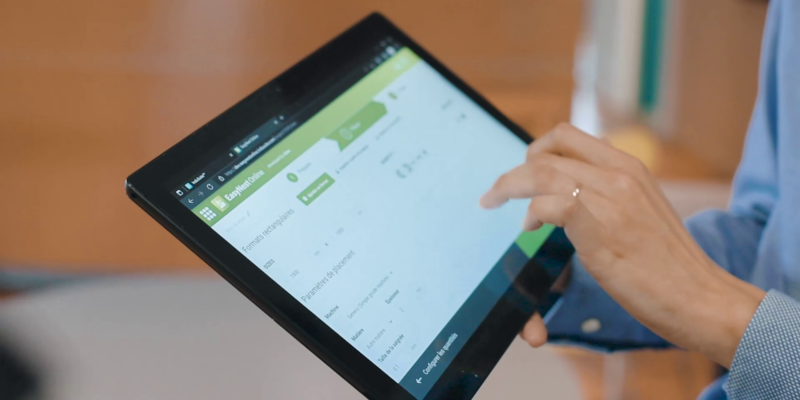 InduSuite today announced the global launch of EasyNestOnline, a brand-new cloud-based nesting software for fabricators that want an intuitive, easy-to-deploy CAD/CAM solution, developed in partnership with Alma
EasyNest Online supports all brands of two-dimensional cutting machines that follow profiles, including plasma, oxy-fuel, laser and waterjet systems. The EasyNest Online software solution is available today for demo as part of the Indu Suite software portfolio.
"As the name implies, EasyNest Online software makes it easy and fast for anyone, regardless of experience, to optimize plate use and thereby reduce scrap and cutting time while improving profitability on each job," said Holger Hahn, Product Manager Cutting SW, InduSuite. "By working with Alma, a company with more than 40 years of nesting software experience, we have expanded the InduSuite cutting portfolio with a proven solution from a well-respected provider."
EasyNest Online software works automatically while allowing users to manage specific situations, guiding them in order to guarantee smooth program execution. Users can create a ready-to-cut nest and generate NC code for toolpaths in minutes and without any training. EasyNest Online is available through the password-protectedInduSuite.com application interface. All application-generated data is securely stored in the cloud and accessed globally with a connected device.
"Working with InduSuite to offer EasyNest Online helps us expand our global reach using InduSuite's proven, robust and secure cloud-based platform," said Christelle Savorgnani, Sales and Marketing Manager CAM Software, Alma. "The collaboration will immediately benefit both companies. By working together, we can continuously improve cutting and nesting software and expand our Industry 4.0 solutions."Ever since it was created 40 years ago, Alma has specialized in cutting optimization. Today Alma offers a comprehensive range of software solutions for sheet-metal working, cutting and robot welding, from software components to turnkey CAM products and web applications. On the strength of its cooperative human values, Alma is an independent group that is pursuing an industrial strategy based on innovation, long-term cooperation with partners and customers, and commitment to all employees.
InduSuite Portfolio
In addition to EasyNest Online, InduSuite cloud-based solutions include WeldCloud Productivity, WeldCloud Fleet, WeldCloud Notes and CutCloud for cutting data analytics. Installed InduSuite software applications include COLUMBUS CAD/CAM nesting software for automated cutting/beveling and OCTOPUZ for offline robot programming. InduSuite applications are brand agnostic, so they can connect data, machinery and processes across all a mixed fleet welding, cutting and robotic equipment.
The InduSuite portfolio helps companies improve efficiency and quality at every step of the fabrication process, from plate to finished product. InduSuite apps do not require IT expertise. The cloud-based applications feature an intuitive interface that enables users to be up and running after about an hour of training. They function on a common platform built with state-of-the-art Microsoft Azure, the most secure and reliable cloud architecture.