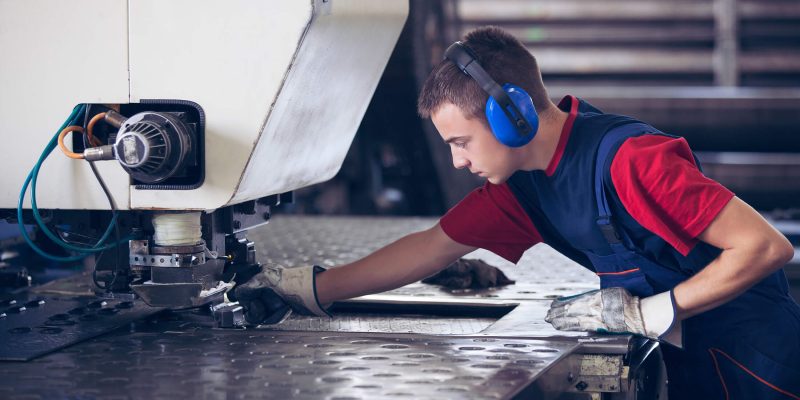 Young people across the UK have benefitted from educational programmes worth £100,000 thanks to a partnership between BAE Systems and The Prince's Trust, which is helping to develop skills and employability.
More than 200 young people from across Glasgow, Lancashire, the Solent, Yorkshire and the Humber have already taken part in a range of engagement and enrichment activities this year as part of our 'Unlocking Potential' programmes. That number will increase by at least another 600 as more young people are expected to gain an advantage from outreach over the next two years.

Richard Hamer, Education and Skills Director, BAE Systems, said:
"Investing in young people and supporting them as they embark on their journey into a career is vital in helping to lay the groundwork for communities to thrive. The work we do with The Prince's Trust is invaluable and I'm delighted with the impact we're making.

"These young people, some of whom are from some of the UK's most deprived backgrounds, have really benefitted from the partnership with many going on to secure permanent employment – a testament to the value of the work being done."

Ben Marson, Director of Corporate and Government Partnerships at The Prince's Trust, said:
"Without the right support, it can be incredibly difficult for young people who face disadvantage and adversity to overcome barriers in their lives that could be holding them back. Through our partnership with BAE Systems and with this extra funding from them, we are creating opportunities for young people in parts of the UK where we know there is a significant need.

Together, we are supporting these young people to build the confidence and skills they need to thrive, so that they can realise their aspirations and succeed in their next steps in education, employment or training. With the scheme only at its halfway point, positive outcomes are set to continue across the country as participants take part in challenges and qualifications that improve skills for the workplace."

The Prince's Trust's month-long 'Get Into' programmes develop young people's confidence and communication skills while providing on the job training in specific sectors. It involves activities such as office tours, interview training, CV reviews and potential job opportunities at the end of the course. One 'Get Into' session in Yorkshire and the Humber focused on retail resulted in more than 93 per cent of participants going on to secure employment.

BAE Systems employs young people across the UK, giving them the chance to work on some of the most exciting and nationally important technology programmes, including future fighter jets for the Royal Air Force, nuclear-powered submarines and Type 26 frigates for the Royal Navy and helping to protect critical national infrastructure from cyber-attacks.

The company invests almost £100m in education, skills and early careers activities in the UK annually and currently has nearly 3,300 apprentices and graduates in training across its UK businesses, equivalent to more than nine per cent of its 35,300 strong UK workforce.